Partner Agency Updates
August 2, 2022 | Recall Alert: Conagra Brands P.F. Chang's Home Menu Beef & Broccoli
All Faiths Food Bank is aware of a voluntary recall that has been issued for 22-oz packages of P.F. Chang's Home Menu Beef & Broccoli due to mislabeling, potentially resulting in allergic reactions. This recall only impacts the P.F. Chang's Home Menu Beef & Broccoli product. These items were produced on May 26 and May 27, 2022. The products were distributed nationwide to numerous retail locations. Image below for packaging details.
Product: P.F. Chang's Home Menu Beef & Broccoli
Lot Code: 5006 2146 2012
Best By Date: May 21 2023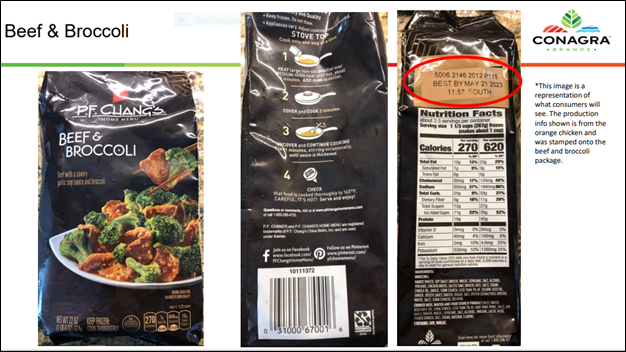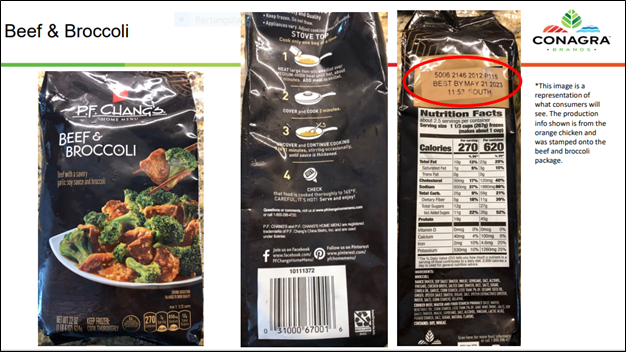 It is possible that these were distributed through Assorted Frozen Items or through retail drop/pick-up programs. Please check your current inventory. Agencies that may have this product on hand, please discard the product and complete and submit the Recall Information Form.
We will keep you apprised of any additional information that comes through the Food and Drug Administration to communicate to your clients. You may also check the USDA recall page through the link below for updated information about this recall.
Conagra Brands: P.F. Chang's Beef & Broccoli Recall
Recall Information and Reimbursement Form
---
For all FDA food recall updates please click below