Hurricane and Disaster Relief Efforts

When a major storm threatens the region, All Faiths Food Bank is ready with resources, training and communication to respond throughout Sarasota and DeSoto counties. All Faiths works directly with local emergency management operations to provide food, water, and hygiene items during crisis situations. As part of the Feeding America and Feeding Florida networks, All Faiths is prepared to provide emergency assistance to its sister food banks statewide and nationally, if needed.
All Faiths Food Bank is one of the lead emergency response organizations in Sarasota and the State of Florida and supports disaster relief efforts through membership in organizations including Voluntary Organizations Active in Disaster, Sarasota County Community Organizations Active in Disaster, Florida Emergency Preparedness Association, Sarasota County Emergency Operations Center, and Feeding Florida Disaster Strike Team.
With expertise in logistics, volunteer management, and emergency food distribution, All Faiths Food Bank and its agency partners represent a vital emergency food supply for storm victims in the communities it serves.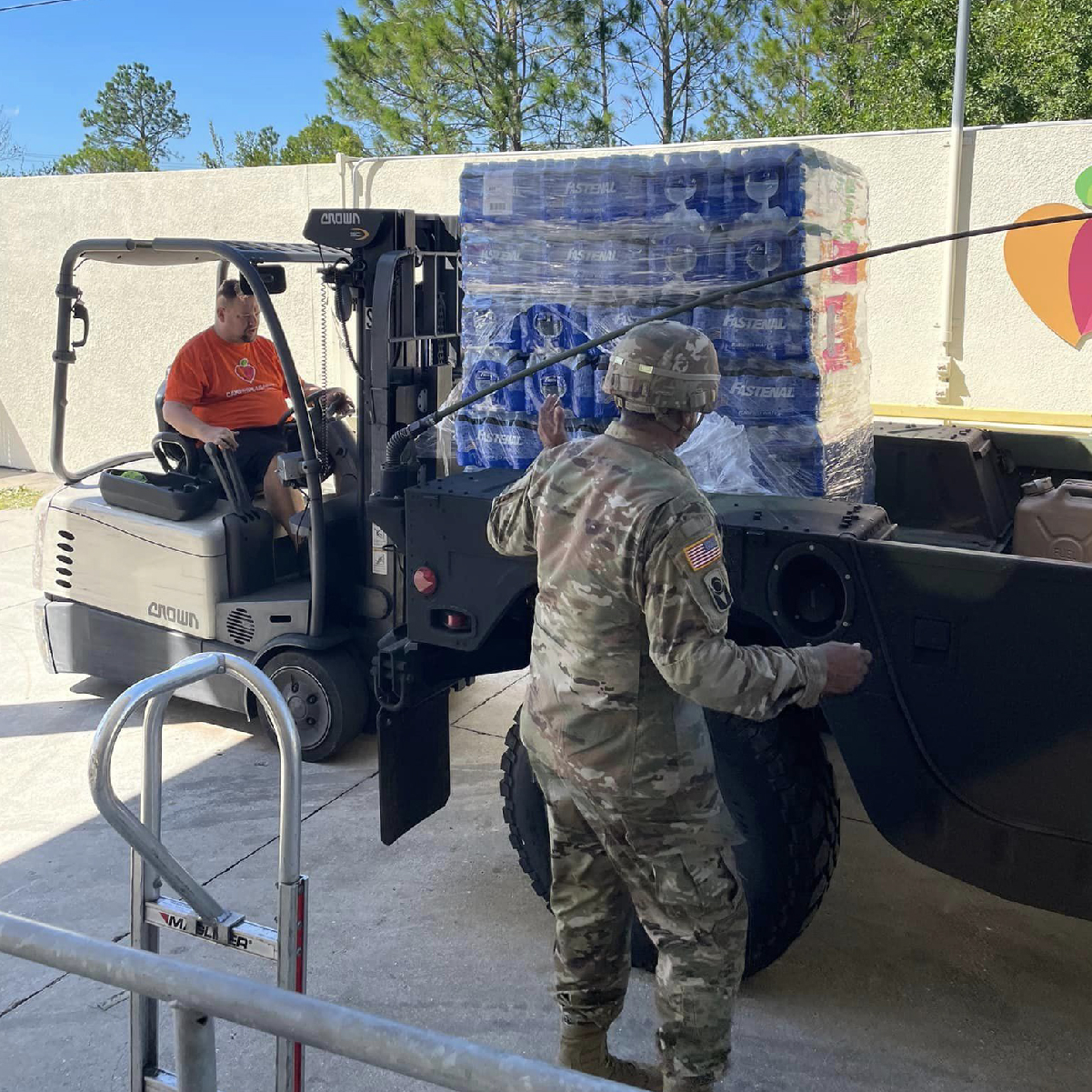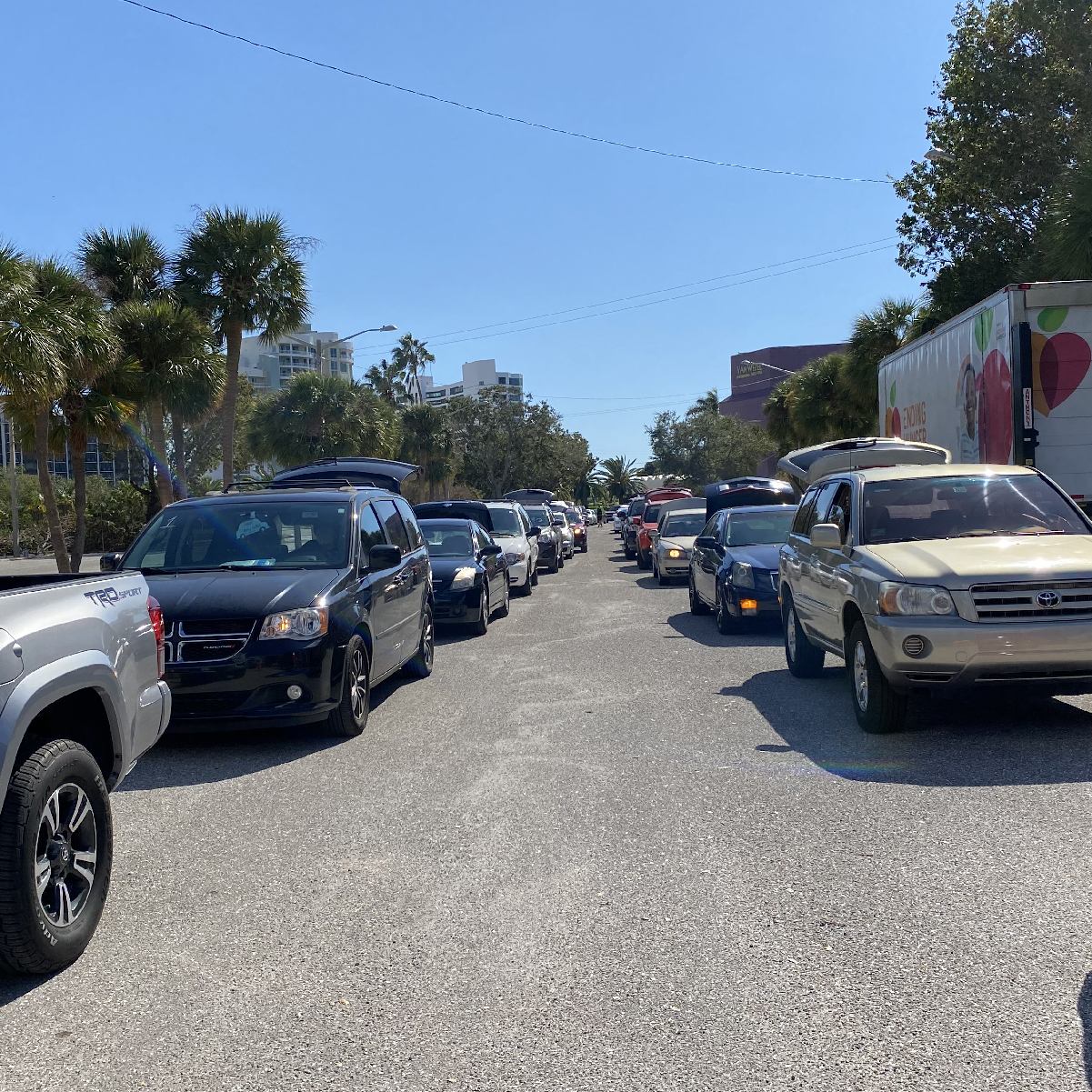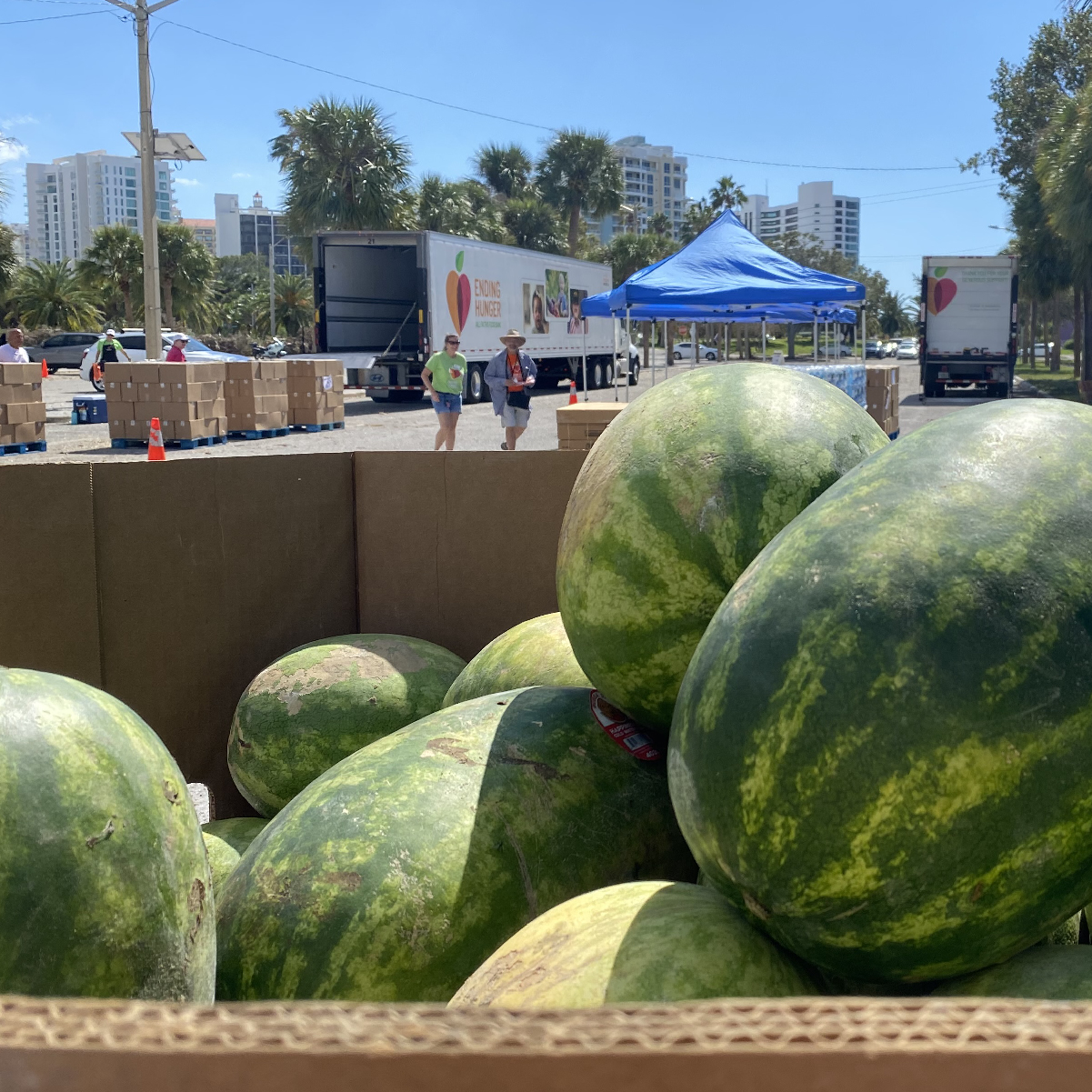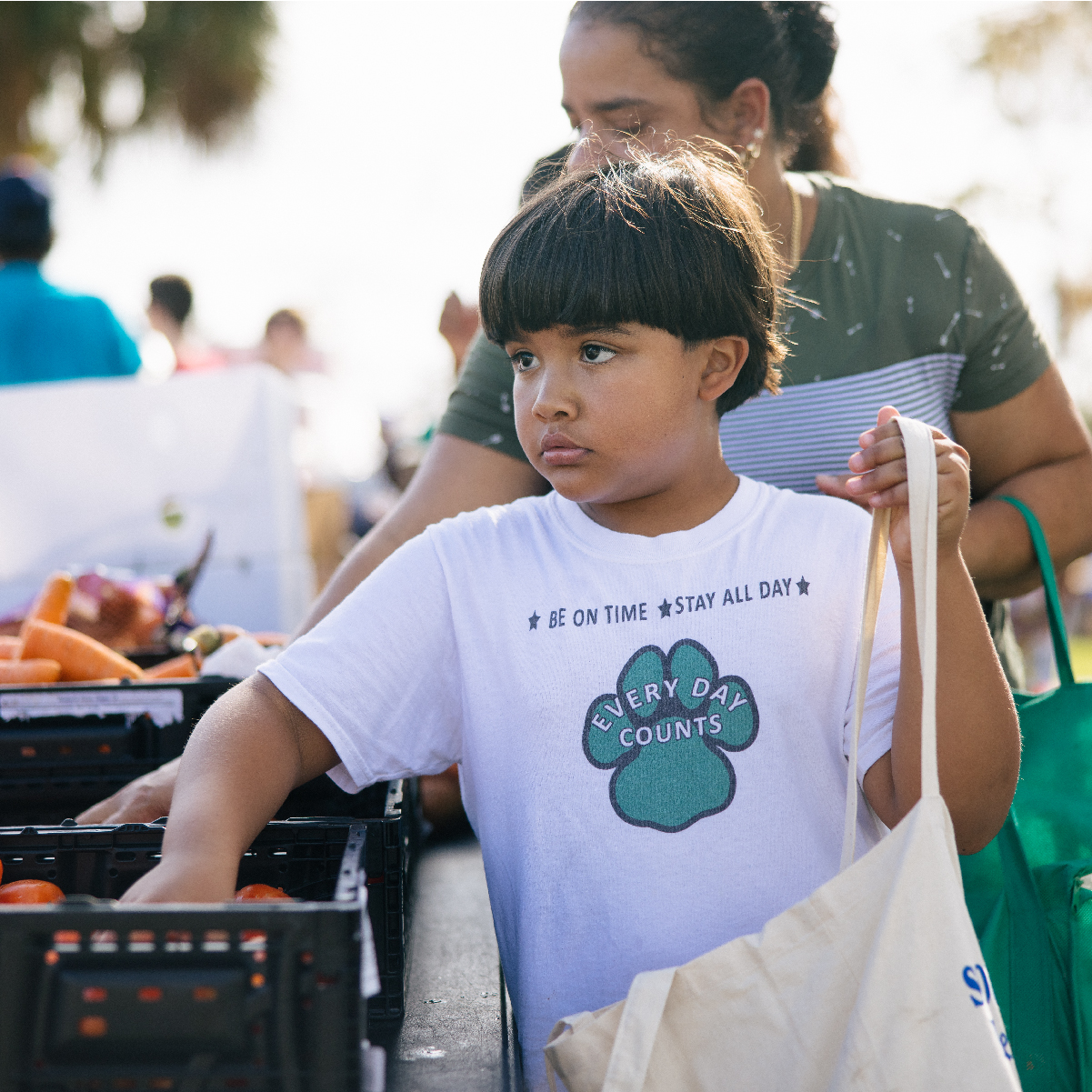 The lives of many Floridians changed dramatically when Category 4 storm Hurricane Ian made landfall in late September of 2022. Before the storm arrived, All Faiths Food Bank initiated the movement of product, such as ready-to-eat meals for shelters and agencies, snacks, and pallets of water. Generators were distributed to six emergency food partners so that they could be open and ready to distribute food after the storm.
Four members of the food bank's emergency response team stayed at the organization's headquarters through the storm and two were located at the Sarasota Emergency Operations Center. Eight members of Sarasota's Tactical First In Teams (TFIT), who are responsible for clearing roads to make it safe for first responders – like All Faiths, also sheltered at the food bank's headquarters.
As soon as roads were cleared, the food bank began the distribution of food and water to shelters and to the community through emergency food distributions, programs and partner agencies. The Food Bank and it's team also provided support to Harry Chapin Food Bank and it's partner agencies in Fort Myers while it restored it's facility and as they began recovery efforts to address the devastating needs in Lee and Collier counties.
Assistance in Charlotte County
49,592 meals
1 popup mobile distribution
Delivered food to 10 agencies