We love our hunger heroes
Thousands of generous individuals, corporate groups, clubs, students, and faith-based organizations help us sort and distribute food each year. We couldn't do our work without our volunteers and we are grateful everyday for their support.
New volunteers
Volunteer opportunities include: sorting and packing food, distributing at pantries, participating in our nutrition education and cooking classes, helping in our offices, lending a hand at events and more!
Returning volunteers
Welcome back! If you already have a volunteer account with us you can view all openings and sign up for your next shift.
Group opportunities
There are many opportunities as a corporation, small business, community group or family foundation, to support our next-door neighbors in need.
All Faiths Food Bank is fully committed to attracting and retaining diverse talent in order to better reflect the wide variety of experiences and views of the many different stakeholders with whom we are connected. We will invest in actively recruiting, engaging and fostering diversity in our board, volunteers and workforce while providing a work environment that promotes equity and inclusion.
We commit to providing policies, systems and a culture where our board, volunteers, staff and those we serve will be afforded equitable access and opportunities to reach their full potential and feel valued, respected and supported.
Spring 2023 Volunteer Spotlight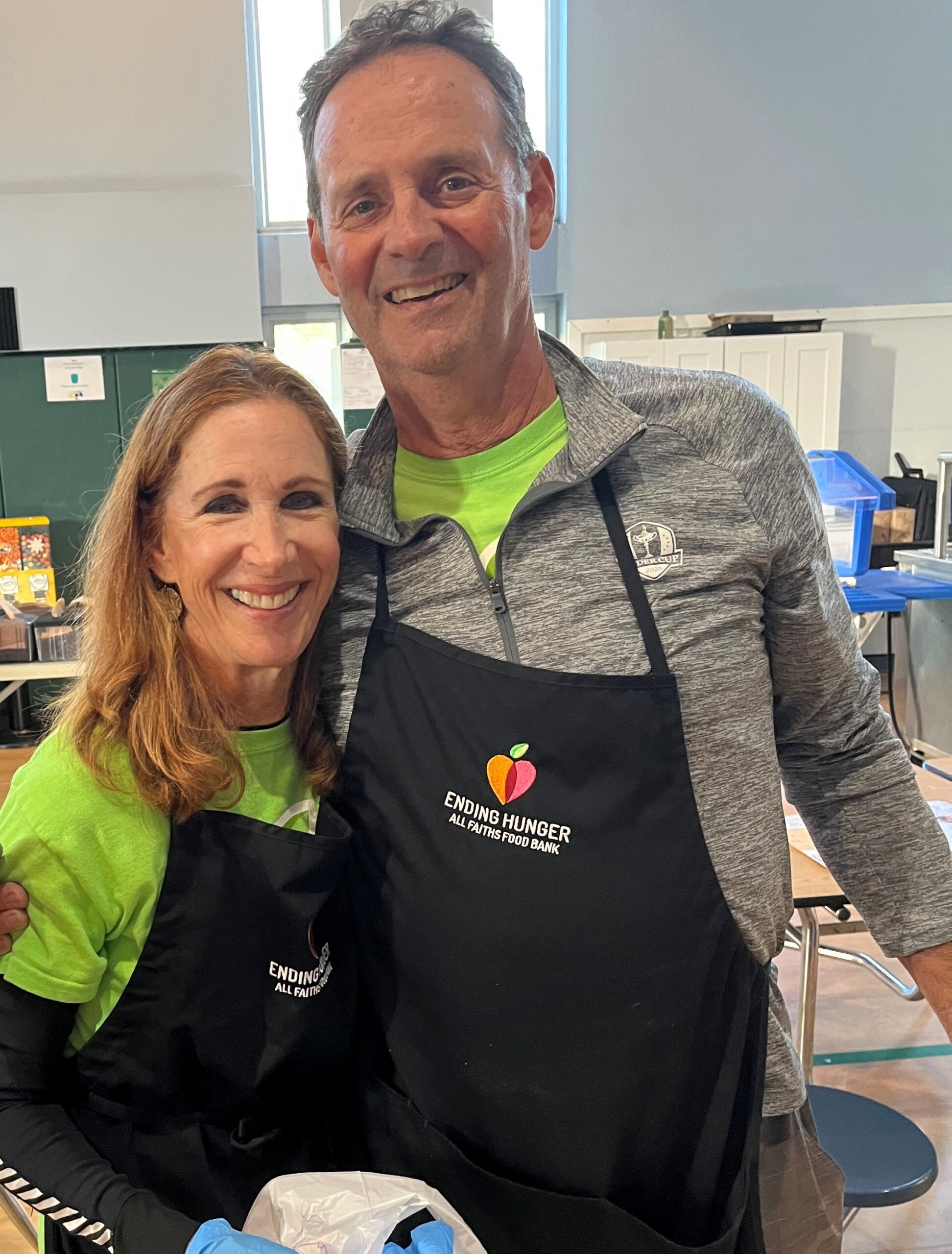 Volunteer Spotlight: Bob and Merle love giving back
Giving back has always been important to Bob and Merle — they gave money when their time was limited, although they always hoped to volunteer. Before retiring and moving to Florida, the couple led full, busy lives in the Midwest. Bob worked in the pharmaceutical industry, and Merle worked in tech. When they came to Florida five years ago, they took the opportunity to give back in person. Merle's sister, a volunteer at All Faiths Food Bank, introduced the couple to our shared mission. Bob and Merle took to it right away. "You can't give enough, whether time or money," Merle says.
Now Bob and Merle volunteer twice a week, donating time wherever it is most needed. They both cite the Food Bank's community focus and friendly staff as the reasons they keep coming back. Thank you, Bob and Merle and the many amazing volunteers who give time and energy to carry out our shared mission of ending hunger in our communities.
We love our volunteers!
Celebrating 48,208 volunteer hours
2022 Hunger Heroes of the year
Proud volunteer appreciation sponsor