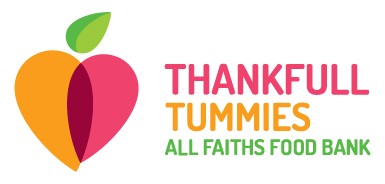 Turn an empty plate into a ThankFULL tummy.
You can help provide more than 12,500 turkeys to local children, families, seniors, and veterans in need.
Thanksgiving is a special time to give thanks for all that we have and to celebrate with a warm, comforting meal, but as families recover from the impacts of COVID-19, the holidays can be a painful reminder of hunger.
The ThankFULL campaign was created with the idea of turning empty plates into ThankFULL hearts and tummies by providing meals for our neighbors who struggle with hunger during the holiday season.
You can offer hope in the form of nourishing food. Join the ThankFULL tummies campaign today!
Empty plate

 + 

You

 = 

ThankFULL Tummy
How do those in need receive food?