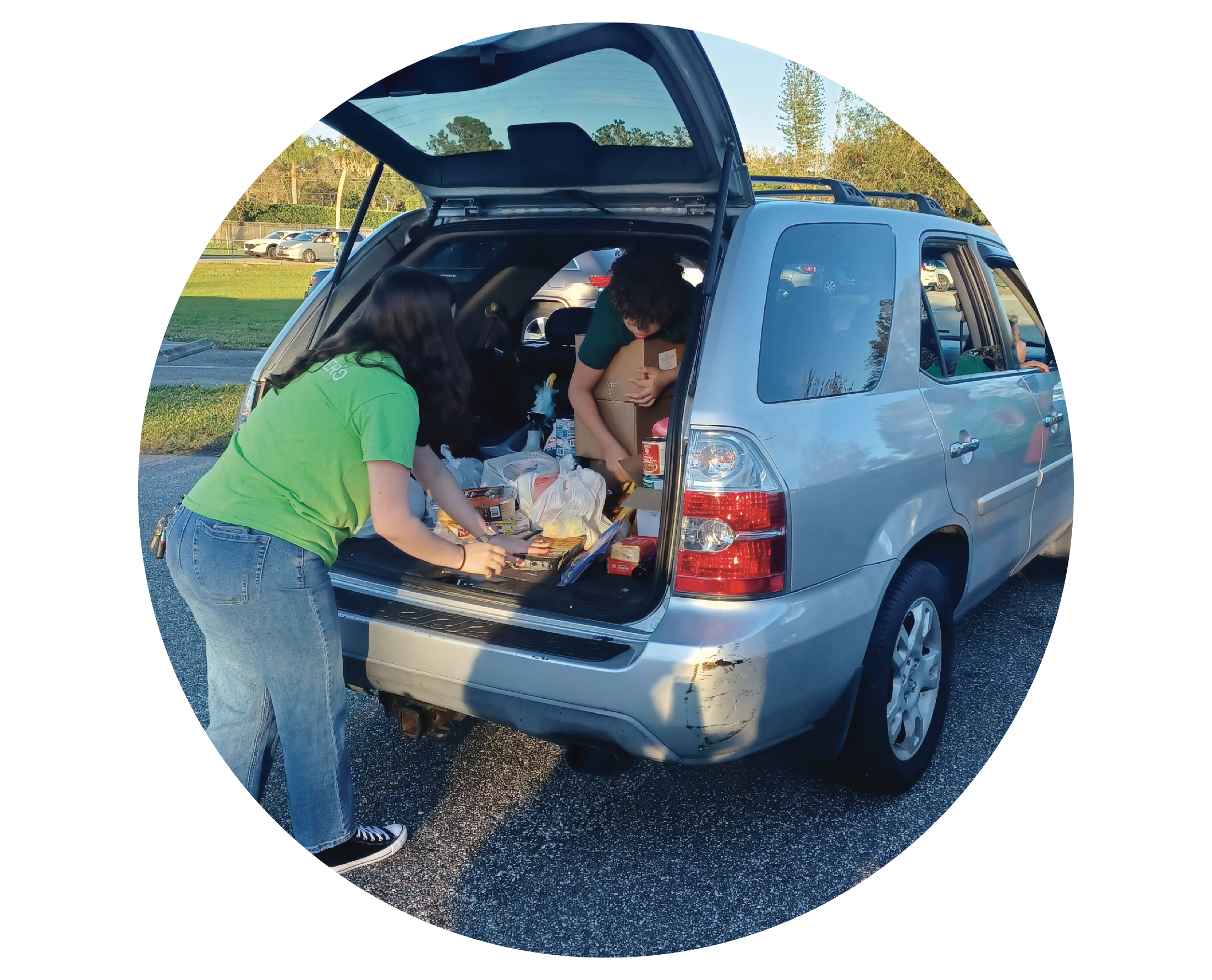 Food Distribution
Mobile Pantries: Community members receive fresh produce, meats, and groceries at different sites throughout the community.
Produce program: Mobile Farm Markets distribute fresh produce throughout the community. 
Partner Agencies: Partner Agencies work with the food bank to provide food pantries and meals to our community.
Veterans pantry: Two Tuesdays a month, a Mobile Pantry dedicated to veterans is held at Church of the Palms in Sarasota. 
Childhood Hunger
Campaign Against Summer Hunger: In an effort to fill the "hunger gap" that occurs when school is out and students lose access to free and reduced meals, the Campaign Against Summer Hunger raises funds for summer feeding programs that feed more than 35,000 children each year.
BackPack Program: Provides bags of kid-friendly, healthy food for students to take home to eat over the weekends and during holidays.
School & Family Pantry Program: Provides fresh produce, meats and groceries to families.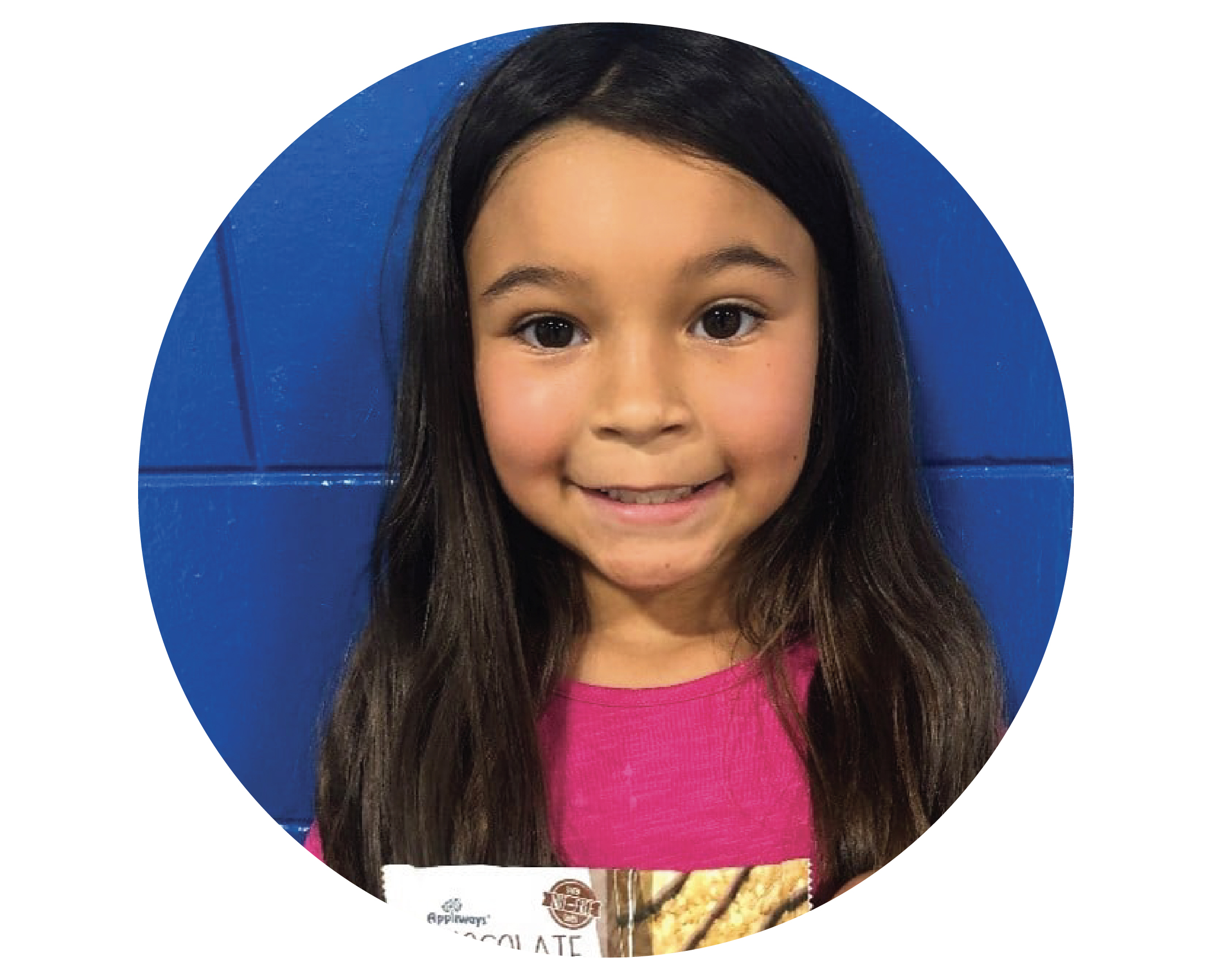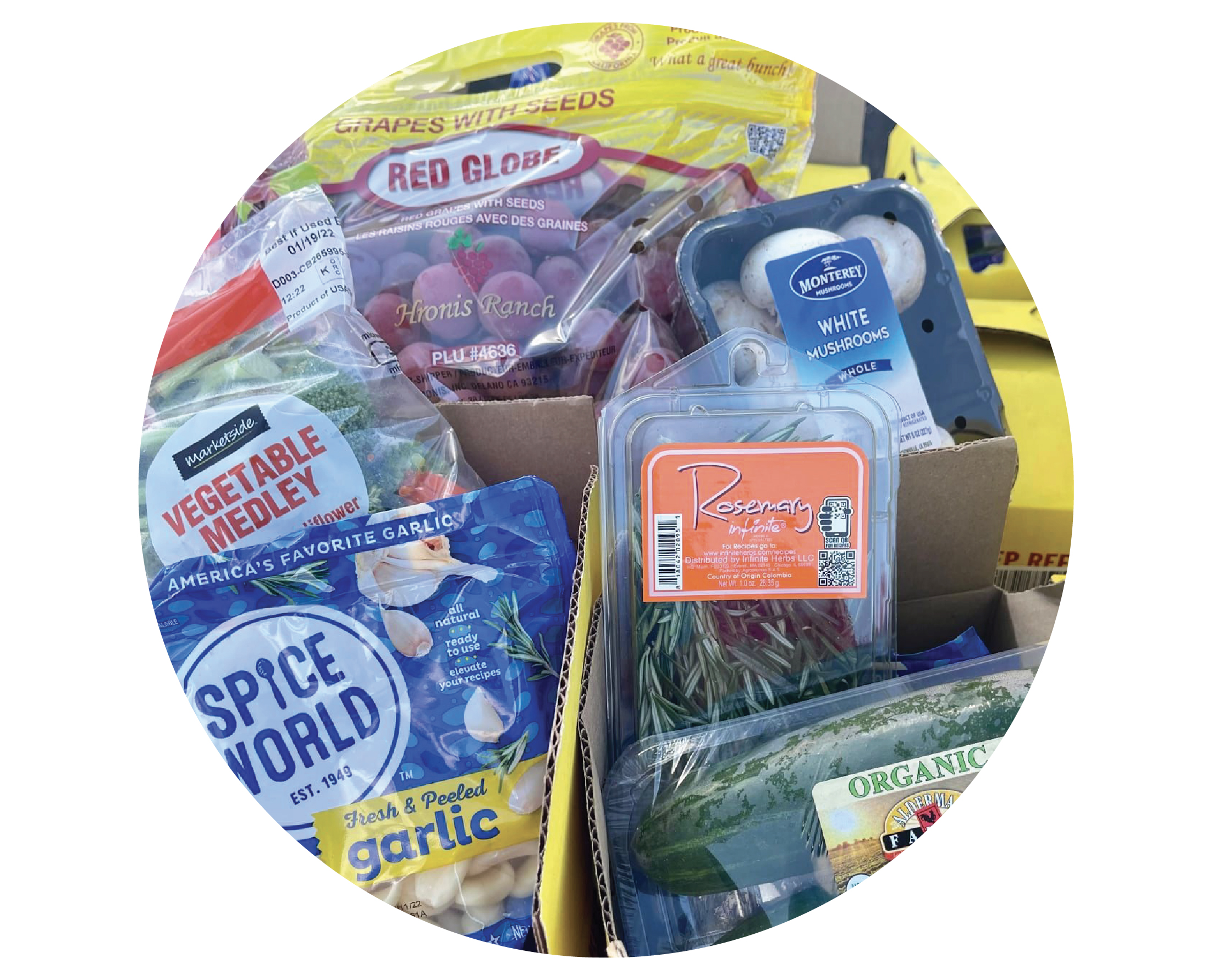 Hunger & Health
We strongly believe hunger is a health issue. Since 2019, we have partnered with healthcare providers and agencies to screen families with children for food insecurity. These families are referred to the Food Bank and connected with food resources, benefits assistance, and referrals to other community services.
Food Insecurity program: We have a total of 12 partners in 18 locations. Partners include Sarasota Memorial Hospital- Venice Campus, DeSoto Memorial Hospital, Healthy Families, and Links2Success in DeSoto County.
Benefits Assistance
As part of our commitment to address the root causes of hunger and meet people where they are, we have trained professionals available to assist clients with benefits applications and services.
These include:
• Supplemental Nutrition Assistance Program (SNAP– formerly Food Stamps)
• Medicaid
• VITA tax preparation
• SOAR (SSI/SSDI Outreach, Access, and Recovery), which increases access to Social Security disability benefits for people experiencing or at risk of homelessness.
All Faiths has also recently joined the United Way Eviction Cohort to help local Floridians impacted by the eviction crisis.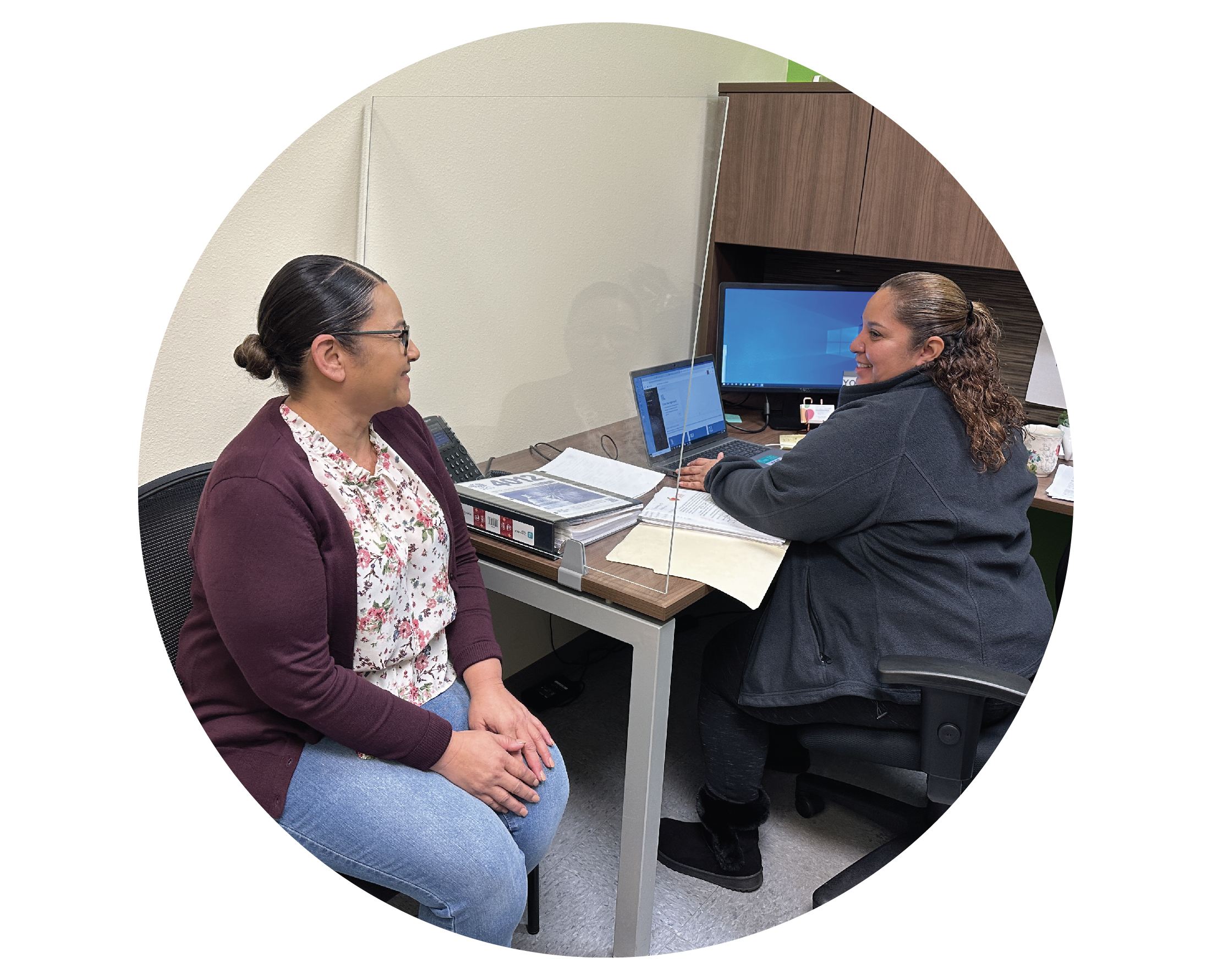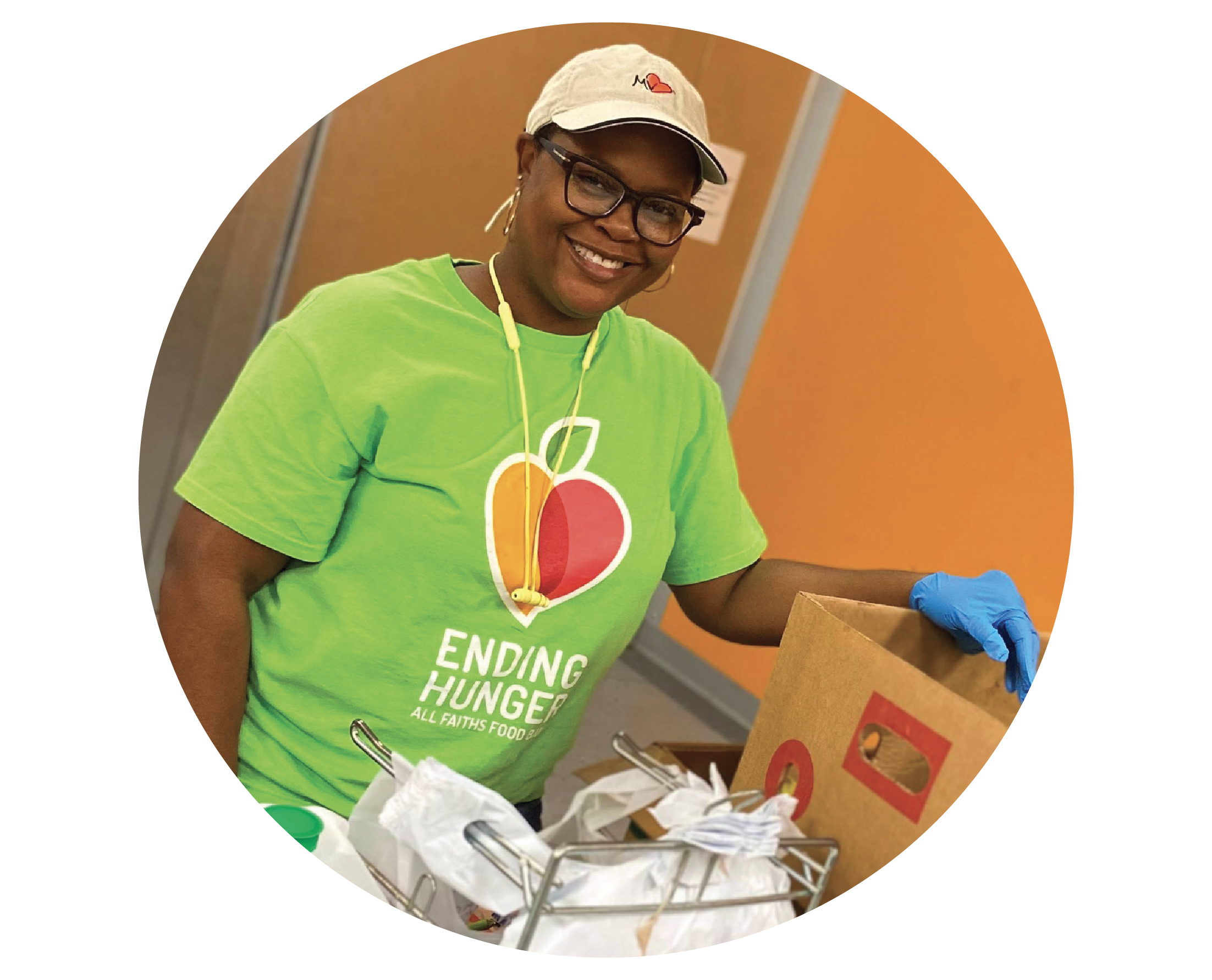 Rural Hunger
Our Food and Resource Center in DeSoto County, where agriculture is the dominant industry, is the epicenter for needed resources- including food. Our team there provides wraparound services, including benefits assistance, group classes, referrals for other social services, and free tax preparation.