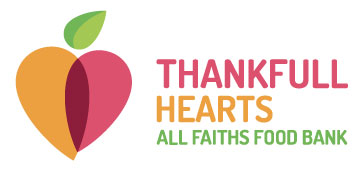 Turn an empty plate into a ThankFULL heart.
You can help provide 3.6 million holiday meals to local children, families, seniors, and veterans in need.
When basic costs increase and disaster strikes, food can be the first to go. Economic and hurricane-related challenges have caused the most at-risk to fall further into poverty, and new households are struggling to put food on the table. The holidays can be a painful reminder of hunger. You can help put food back in the bag this holiday season.
The holidays offer the perfect opportunity to showcase the true spirit of the season. The ThankFULL campaign was created with the idea of turning empty plates into ThankFULL hearts and tummies by providing meals for our neighbors who struggle with hunger during the holiday season.
You can offer hope in the form of nourishing food. Join the ThankFULL tummies campaign today!
Empty plate + You = ThankFULL Heart
How do those in need receive food?