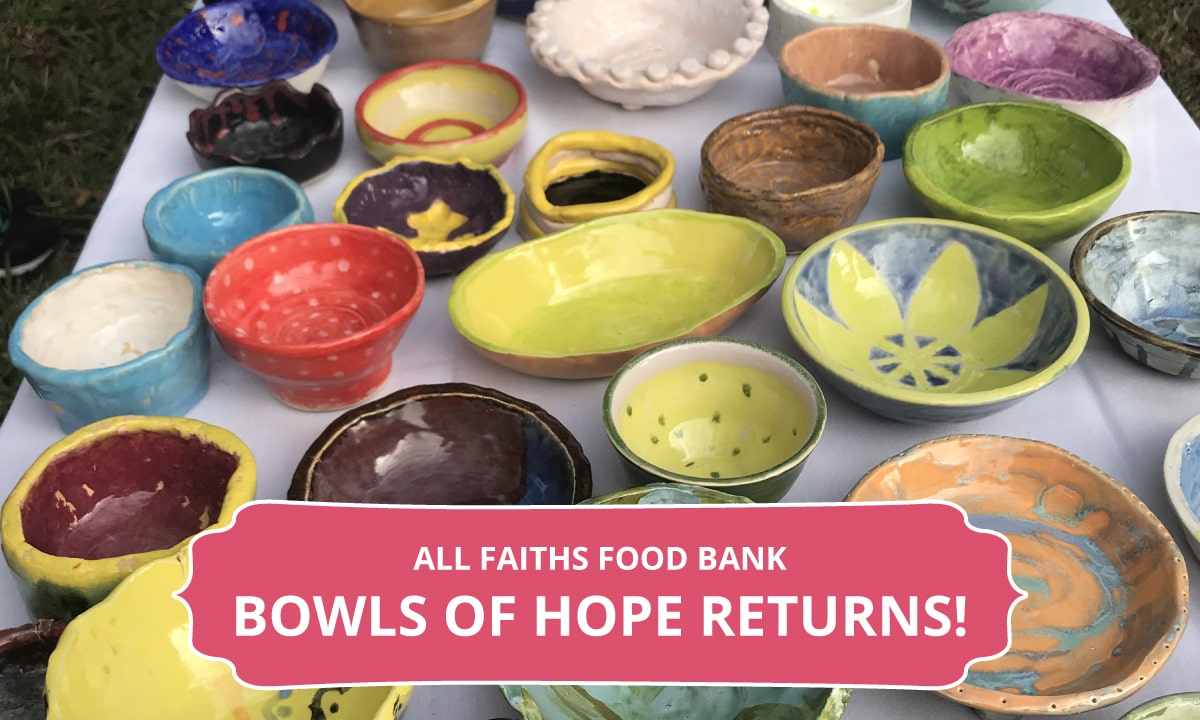 Great news! Our Bowls of Hope event is scheduled to return in 2022! Mark your calendar for Sunday, November 13th, 2022 at Ed Smith Stadium for another powerful event benefiting our neighbors experiencing hunger.
Each year more than 1,500 guests attend one of the community's largest and most popular family-friendly events where 40 of our community's finest restaurants and caterers serve delicious soups, bread, desserts, and more. Guests select beautiful handcrafted bowls to keep, all donated by local potters, artists, and students while enjoying a modest meal, as a reminder of the empty bowls they help to fill. New expanded layout for guests to enjoy.
Chair: Patti Wertheimer
*Please note tickets will not be available for purchase at the event
Thank you to our 2022 sponsors! 
Soup-er
Keith Monda & Veronica Brady
Ron & Jo Jadin
Linda Monda
Al Pezzillo
Dona & Sam Scott
Ceramic
Virginia and Ravi Akhoury
B Aline Blanchard Studio and Gallery
Barbara & Gary Rodkin
Pressley Metal Service
Stock Pot
Mary Albritton
Patti & David Wertheimer
Neal & Jane Vorchheimer
Thank you to all that joined us in 2019!